Did you know that the Telugu day is celebrated on occasion the birthday of one the great poets Sri Gidugu Venkata Ramamurthy , who was born in parvatalpeta of ancient Ganjam district in Madras presidency (1863 29 Aug). Gidugu Spent his whole life in #Paralakhemundi ,( Gajapati dist present odisha)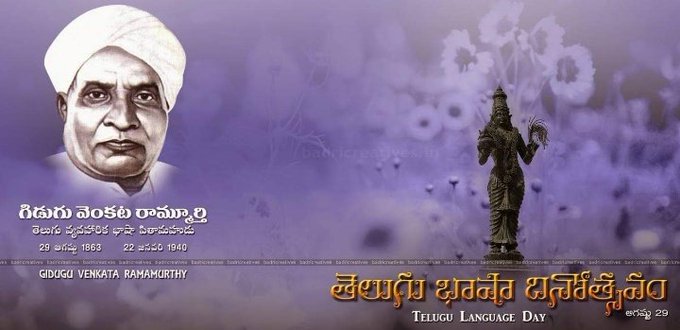 He was a great telugu Poet, writer, historian, multilingual researcher and one of the earliest modern linguists and social visionaries during the British rule. He lost his father in his childhood, He passed his matriculation, stayedin his sister's house at #Paralakhemundi.
After his study he started his career as a teacher in "Maharajah's School , parala. At that time Paralakhemundi was famous for schools and College in ganjam and vizagapatanam. Looking to his sharp knowledge maharajah of paralakhemundi appointed him as a teacher in his school.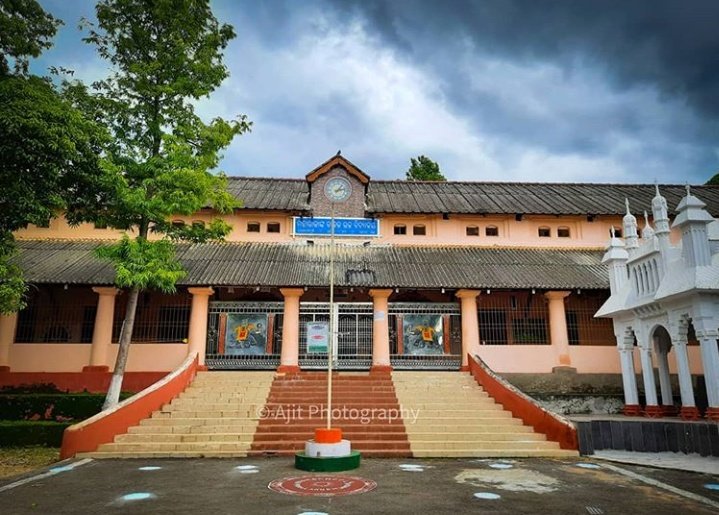 In 1891 Ld Welneks gave permission of extension of Rajah's college.
There Gidugu worked as a lecturer in Telugu department. He was colleague of Pandit Gopinath Nanda(First indic language philology writer). He was a friend of mahakavi Granada during his school time.
Gidugu gave a social base to Telugu literature and rendered services to the tribal community, especially the Savaras, in Paralakhemundi estate hill area and tirelessly worked for the development of tribal languages. He gave Savara language a script and prepared lexicons.
He studied various language scripts and after deciphering the 'Sasanas' (stone inscription) he wrote books on languages and scripts. Ramamurthy had studied many languages and comprehended the philosophy of language like Telugu, Sanskrit, odia ,Hindi in his tenure, He pleaded for lucidity in text books.
During his time there was only a poetic approach and never was a prosaic treat. He championed the cause of using a language comprehensible to the common man ('Vyavaharika Bhasha') as opposed to the scholastic language ('Grandhika Bhasha').

The literatural and historical works of Gidugu Ramamurthy pantulu
'Kalinga (Odisha) Charitra', developed language script and prepared lexicons for the 'Savara' people
Munda tribal language – English Dictionary of Soura words
Bhasa vesajam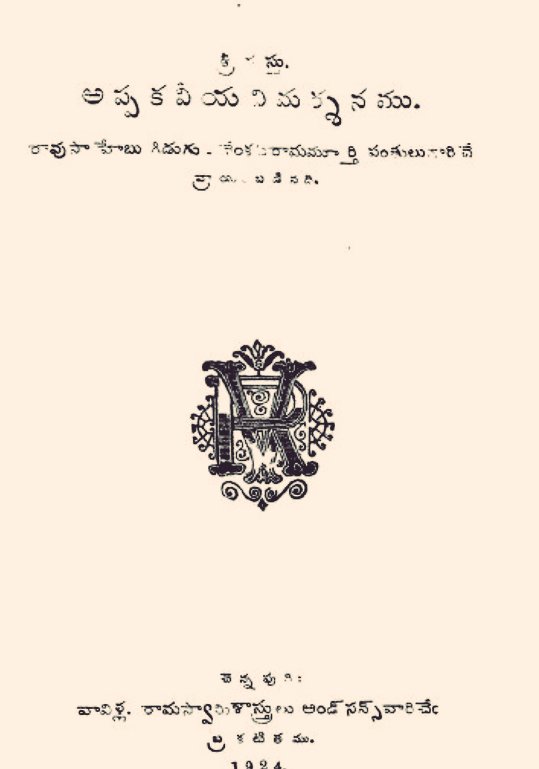 The British Government conferred on him the title of Rao Saheb not for loyalty to the Crown but for his service to the Savaras, to pedagogy and to Telugu. Then Govt conferred as "Kaisar – i – Hind Medal on him in the year 1933
Fight for 'Vyabaharika bhasa~
The language of the sasanas, the language loaded with Sanskrit diction of the kavyas and the language spoken every day, were not the same.For many of the Telugu speakers themselves, kavya bhasha is mostly incomprehensible. The grandhika bhasha ("written language") then taught in schools and colleges did not promote the skills necessary either for understanding or communicating effectively in real life situations. The development of people depends on their language skills.
When scholarship was limited to the creamy layers of society because of the difficulty in learning language, the rest of the society is denied access and opportunity for development. Gidugu was an eminent language visionary. As a pedagogue he was decades ahead of his time. He recognized the primacy of oracy and the efficacy of the by now accepted 'direct method' of language teaching. For teaching Telugu, he wanted the spoken language to be the medium of instruction.
This engulfed him in a war with the orthodox Sanskrit- educated pundits, which sometimes turned vitriolic. Due to Gidugu's tenacity and commitment, sishta vyavaharika (standard, current, and spoken language) gained currency and acceptance. To drive home his pedagogic, literary, humanistic, and modernizing thoughts, Gidugu boldly, untiringly and persuasively used the press, publications, the public platform, social discourse, and even pamphleteering, never once losing his cool and objectivity in argument.
Between 1910 and 1914 he went about talking, arguing, convincing, making rapid strides even in the face of stiff opposition. Balakavisaranyam, Gadya Chintamani, Andhra Pandita Bhishakkula Bhasha Bheshajam and Vyasavali are his efforts to convince and plead with his opponents to see reason. Ramamurthy saw in his lifetime people seeing his point and rallying round him Kandukuri Veeresalingam Pantulu founded Vartamana Vyavaaharikandhra Bhasha Parivartaka Samajam and as its president endorsed Gidugu's views. Andhra Sahitya Parshat, Kakinada, withdrew from the fight in 1924.
In 1933, Abhinavandhra Kavi Panditasabha, under the chairmanship of Chilukuri Narayana Rao Pantulu, resolved that modern vyavaharika must be the medium of instruction. In 1936 a journal was started publishing articles in the current cultivated Telugu. In 1937, Tapi Dharma Rao started a periodical in this style.
The govt. and the universities had to listen to reason. Today, the cultivated current Telugu (J.a.Yates's phrase) is the medium of instruction, of examination, and even thesis writing.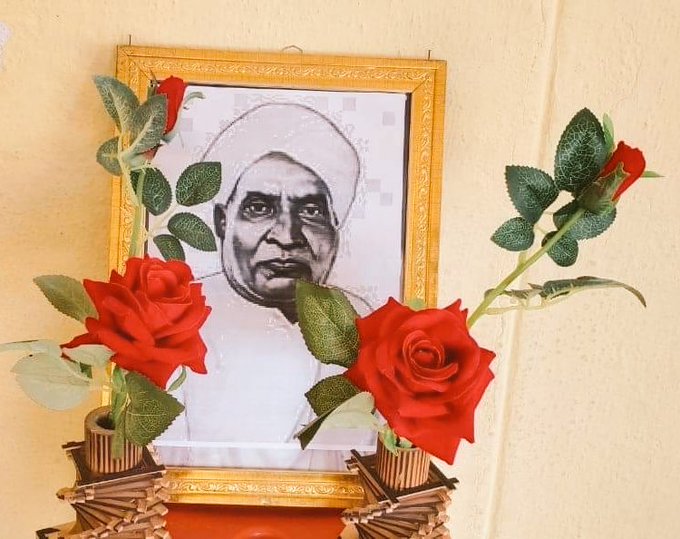 Author
Gajapati