Pratik Sinha founder of Altnews is just a another Hindu hater, masquerading as a fact-checker, who made his career abusing Modi, BJP and spreading fake propagandas, using Truth of Gujarat, then eopinion/Altnews.

Here is list where he was caught spread fake news to target Modi and BJP

1- Using picture of 2014 to show a woman suffering due to demonetisation in 2016.

archive- https://archive.is/yOCPG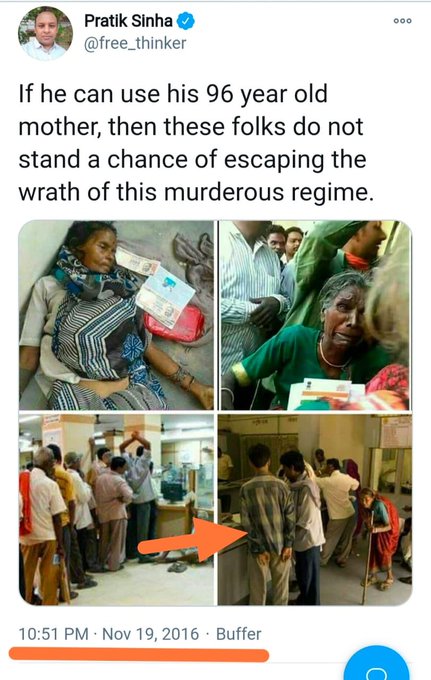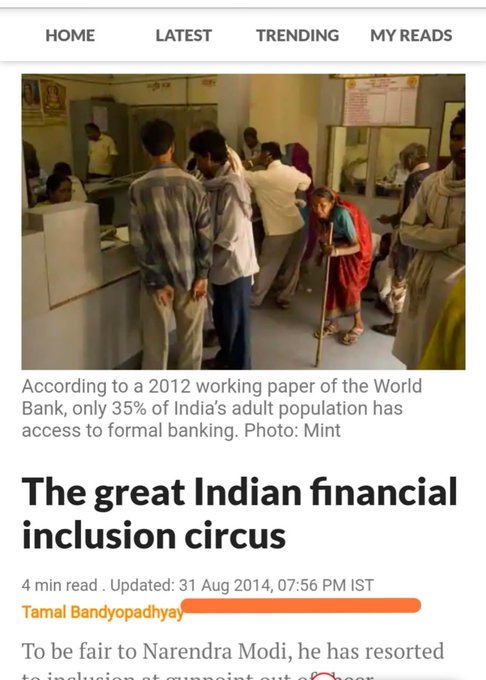 2- Using picture of 2004 to mock Gau Rakshak in 2016. In the picture in 2004 many cows had died to due to Nitrate poisoning but Pratik Sinhausing this pic in 2016 to mock Gau Rakshak.

Archive- https://archive.is/jIhjW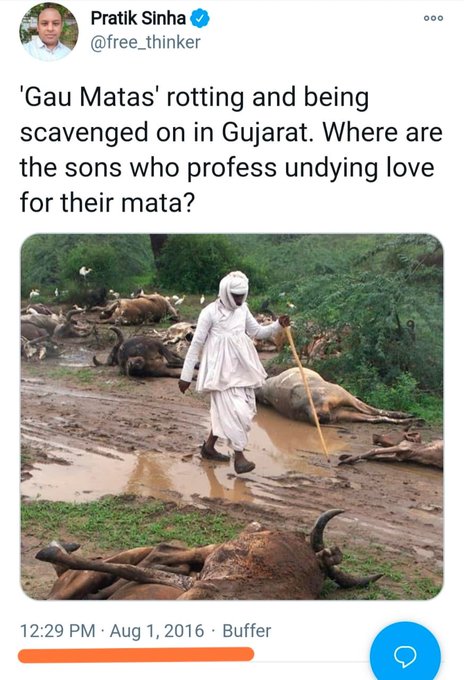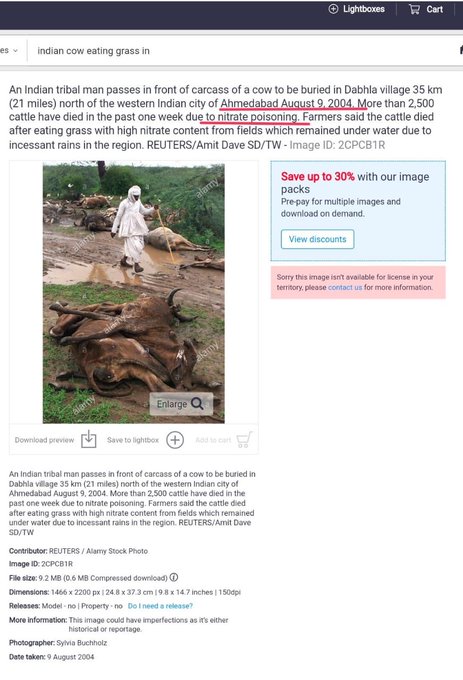 3- Peddles lie that PM Modi had promised ₹15 Lakh to everyone during 2014 election campaign. This was even fact-checked by their own people but Pratik Sinhaor @AltNews never published an article calling it false.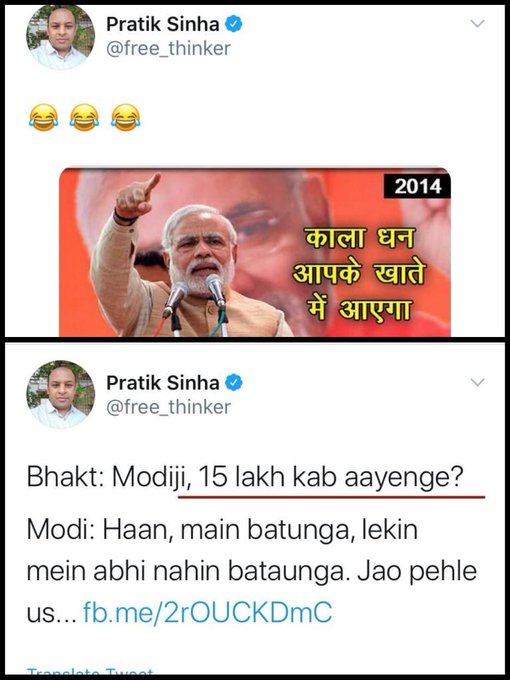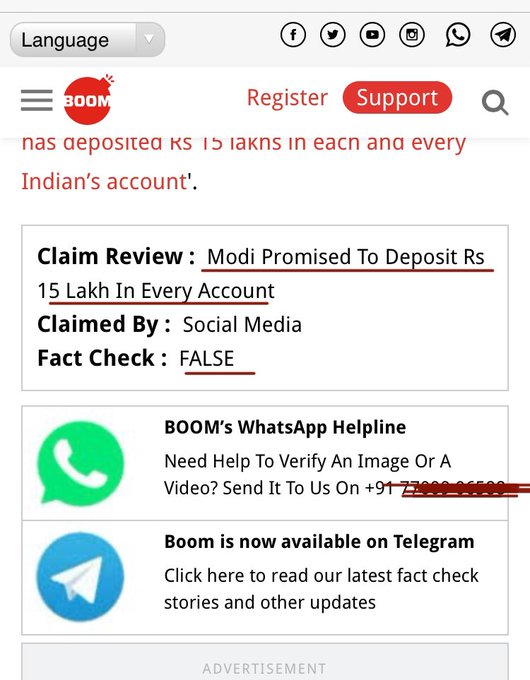 4- Pratik Sinha shares just headline of article to target PM Modi and his clean Ganga initiative. But in article NGT was actually praising PM Modi for starting project and was questioning state government(Akhilesh) and others.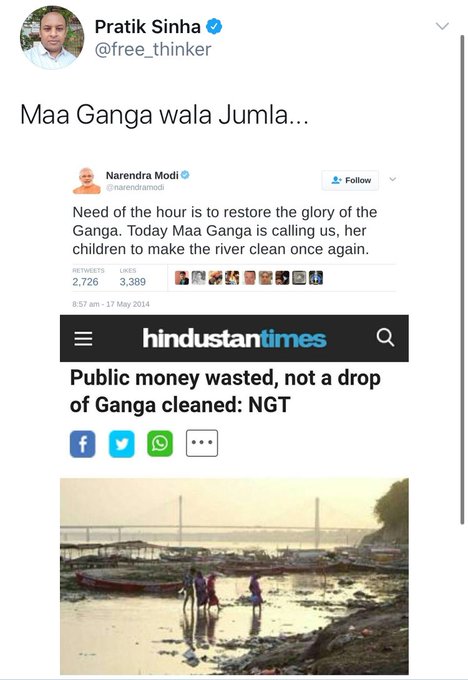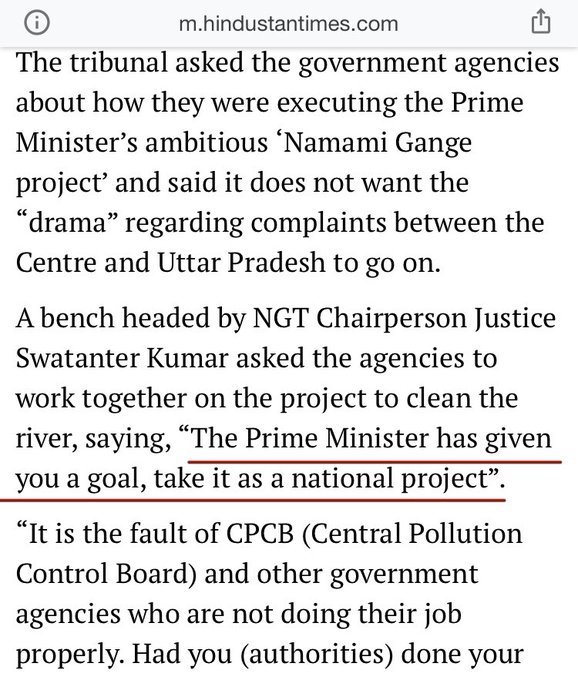 5- Pratik Sinha claims that this old man was crying because he did not get money but in real he was in pain because a woman had stepped on his leg. Old man also said that apart from this he didn't face much problem.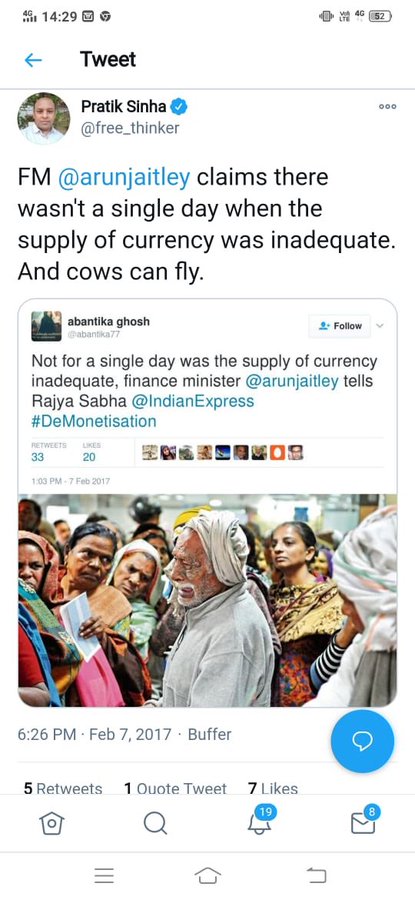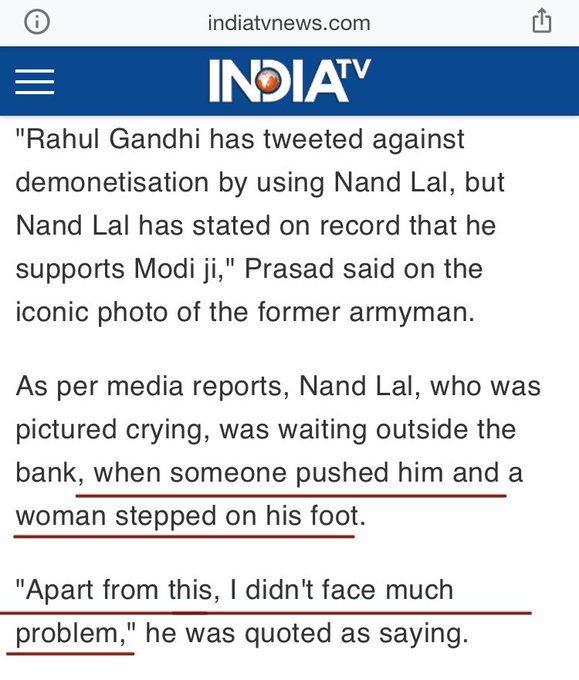 Author
Shashank aka Befittingfacts
Screen grabs from various leading news portals
Disclaimer: The opinions/facts expressed within this article are the personal opinions/facts of the author