Covid-19: Telangana with highest growth rate active cases and lowest test per million
How is Telangana doing? COVID19India #StateHealth
TS has the 10th highest total case load in India.
It has the highest growth rate of active cases in India.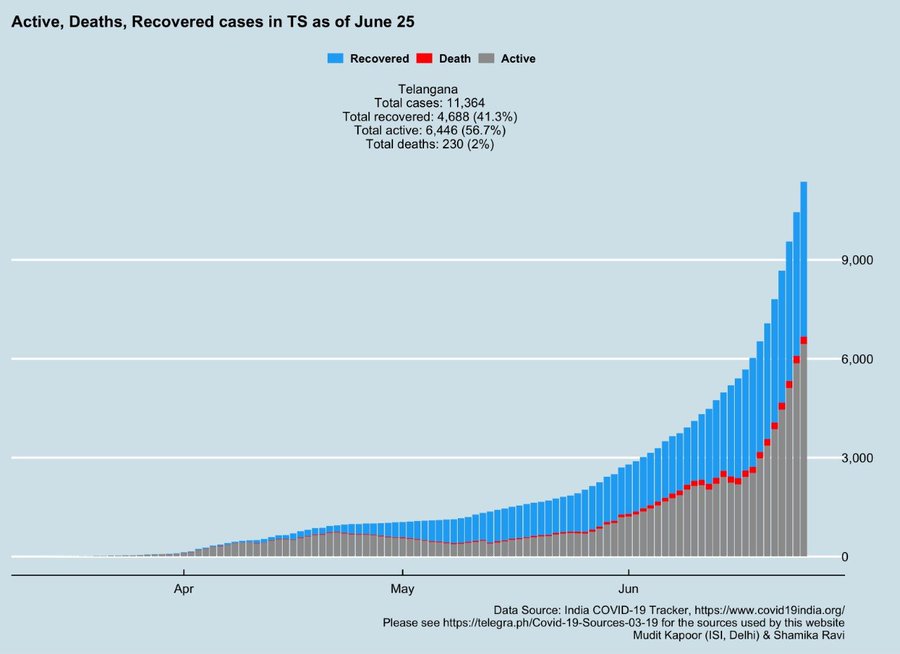 Total cases are doubling in 7 days.
Active cases are doubling in 5 days – highest in country.
Recovered cases are doubling in 13 days.
Number of deaths are doubling in 32 days.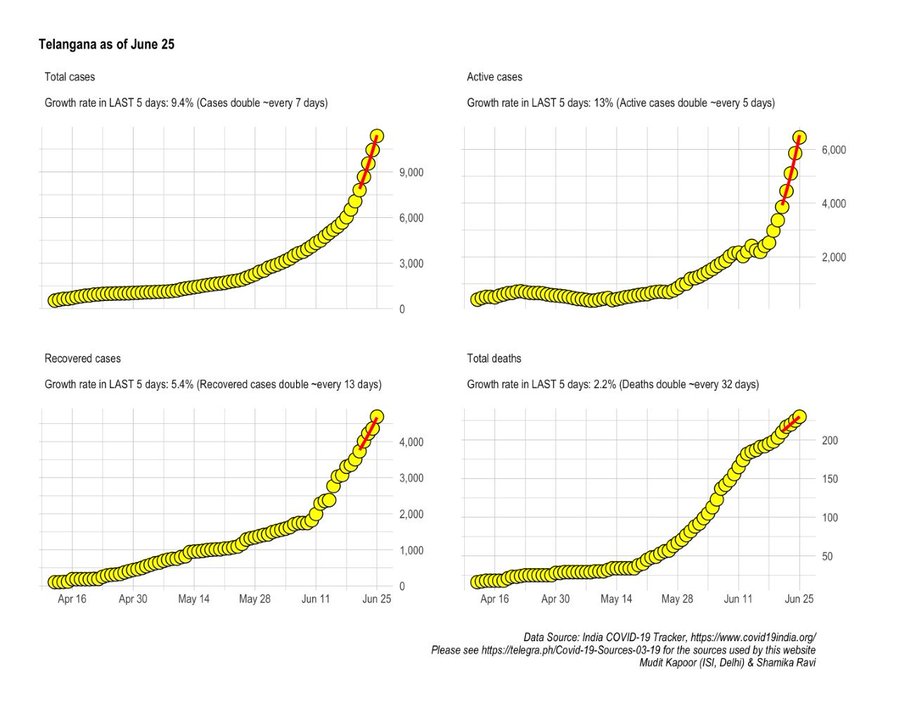 How many NEW cases daily? 7 Day moving average
1) Telangana is adding approx 875 cases daily.
2) TS has the highest count of new cases after the three hotspots of MH, DL,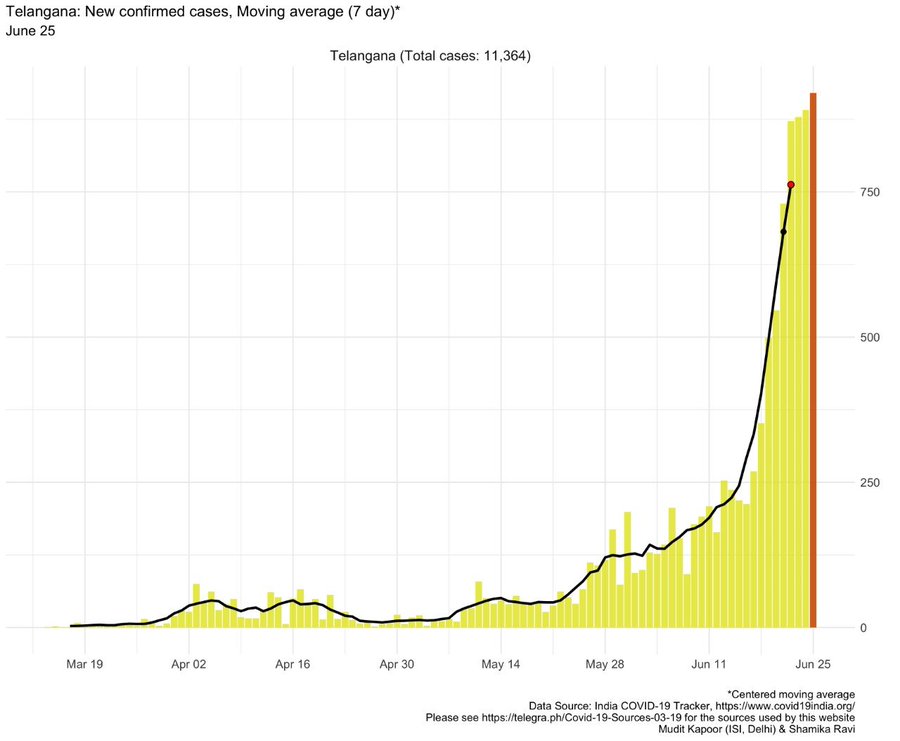 TN.Telangana's testing is highly inadequate.
1) Confirmed positive cases per 100 tests = 16% — this is only next to MH and DL (both of which have much higher number of cases).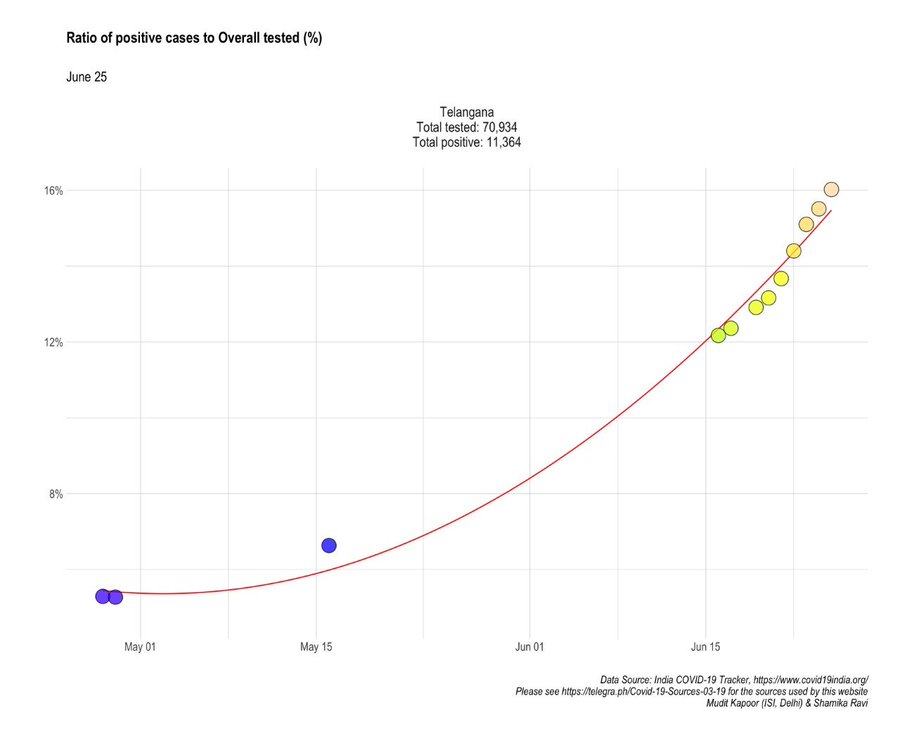 Tests per million people – across states of India
Telangana is doing merely 1802 tests per million citizens.
Every state (other than Bihar) is testing more than TS.
Poorer states with limited health resources are testing significantly more. What's the constraint TS?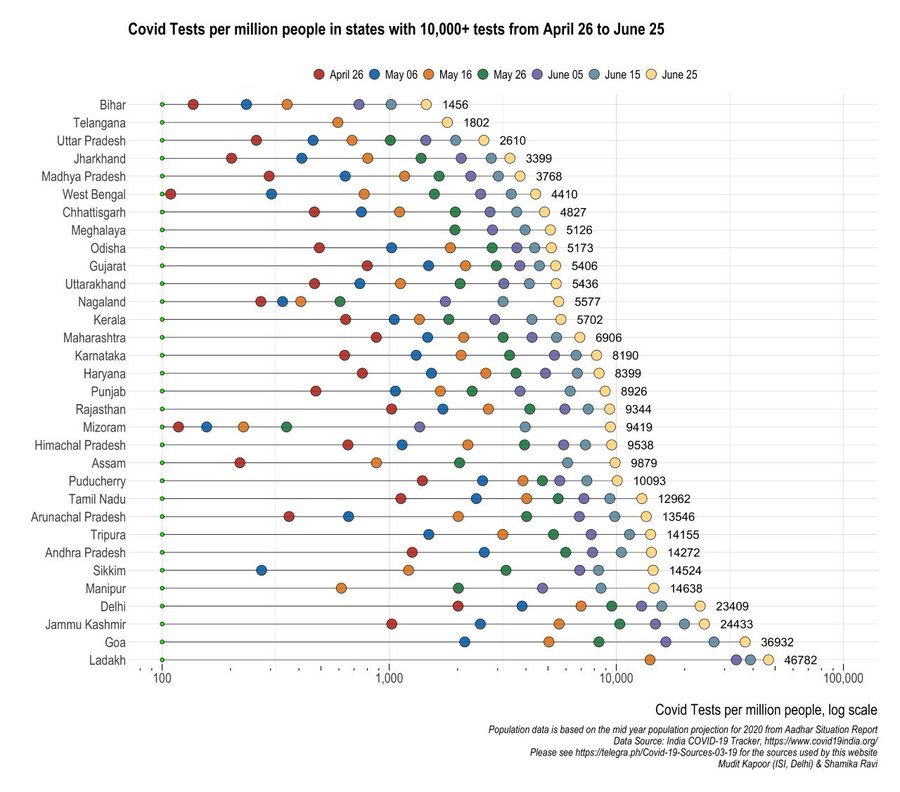 Source : Tweet thread by
Prof Shamika Ravi
Non-Resident Senior Fellow @BrookingsInst
. Former Member PM's EAC. Visiting Prof @ISBedu
. Thinking & writing on Growth & Development. PhD Econ NYU