Propagandist YouTuber Dhruv Rathee has been called out for spreading fake news on Statue of Unity by netizens. Dhruv on his FB page has posted and article on Statue of unity from NDTV as scam, in his posts he says " Statue of unity, already 3000 wasted now another scam". However either he seemed to have not read the entire article or part of propaganda just to blame the BJP

below is the screen grab of what he has posted on his FB page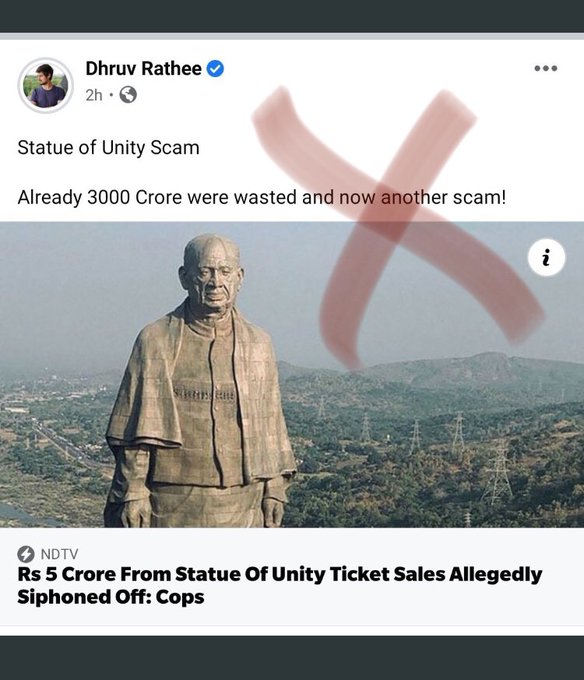 However when we go into the details of the articles, it is clearly mentioned that issue is between the bank and the cash collection agency. Bank has confirmed that they have already deposited the amount to the Statue of unity management.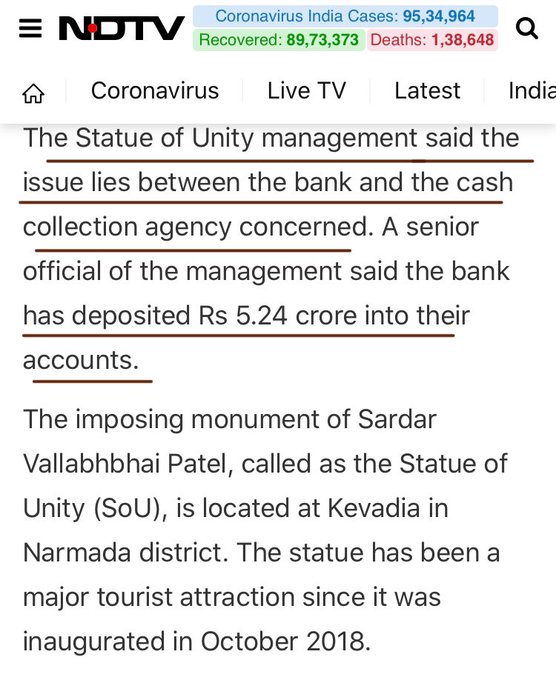 Fact check by
Shashank aka befittingfacts