FCRA Changes and its Impact on NGOs with vested interests.

All the public servants can't accept foreign funding, including Military officers, IAS, IPS, Judges, Juryman, Police, Traffic police, Jailor, Magistrate, tax officer, election officer, person on Govt duty & contract, land officer, Corporation member etc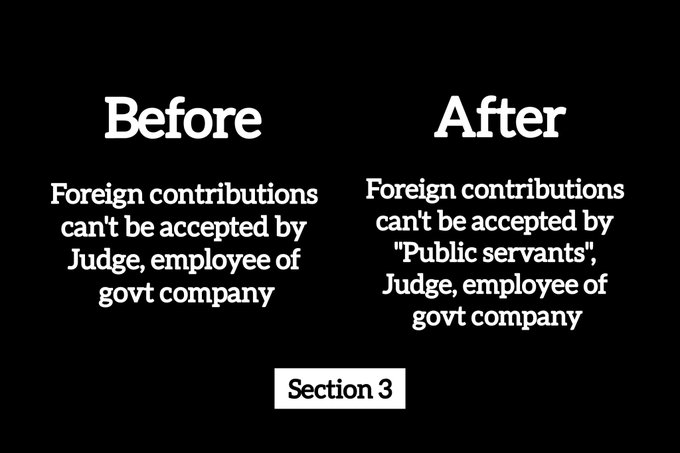 One NGO can't transfer funds to other NGO/person.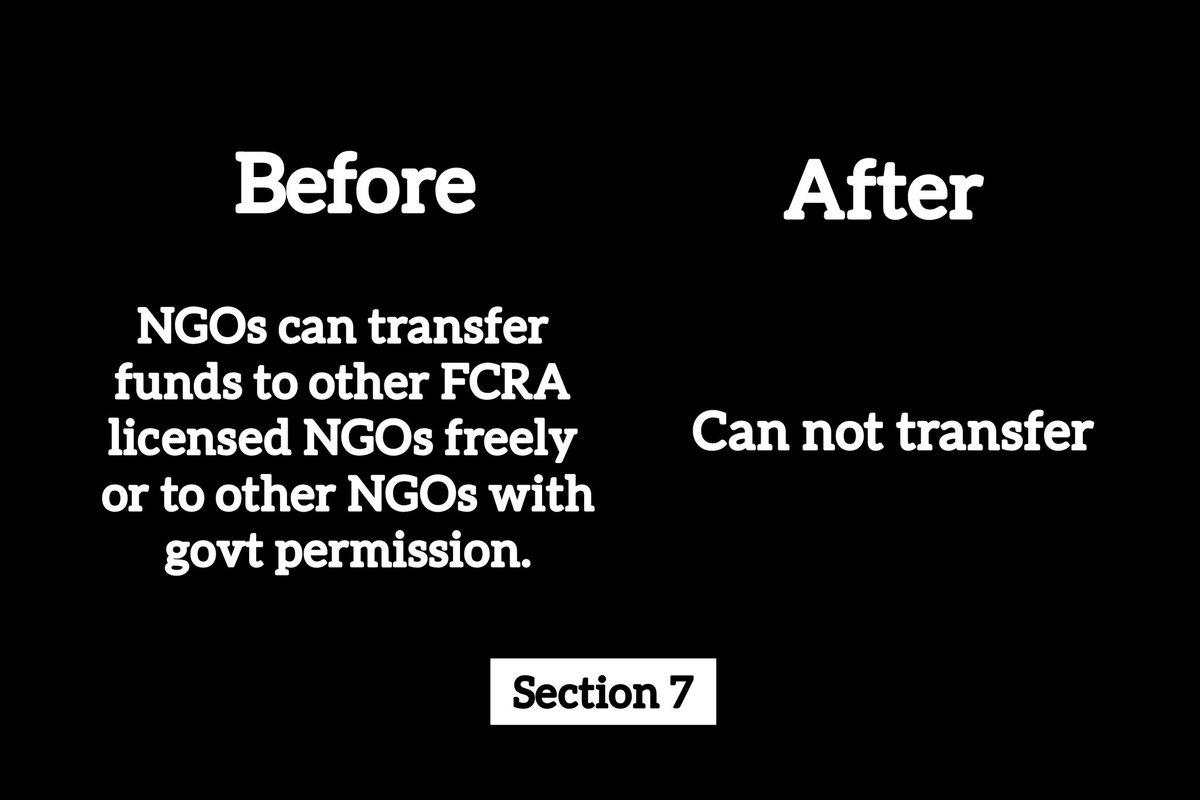 NGOs cannot use more than 20% of funds in Administrative expenses.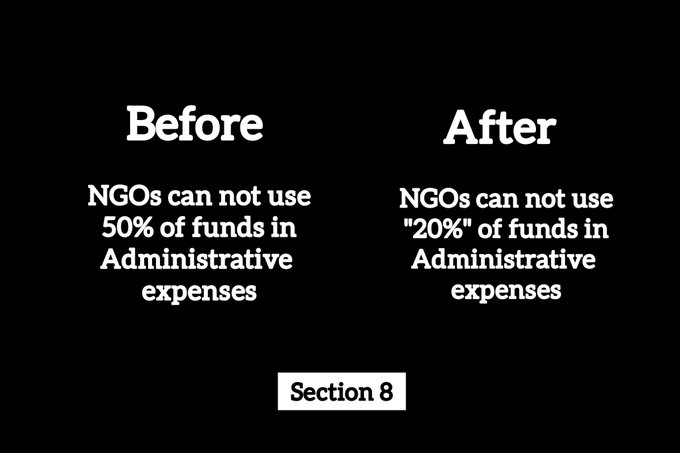 If person breaks any rule under this act, he cannot receive funds.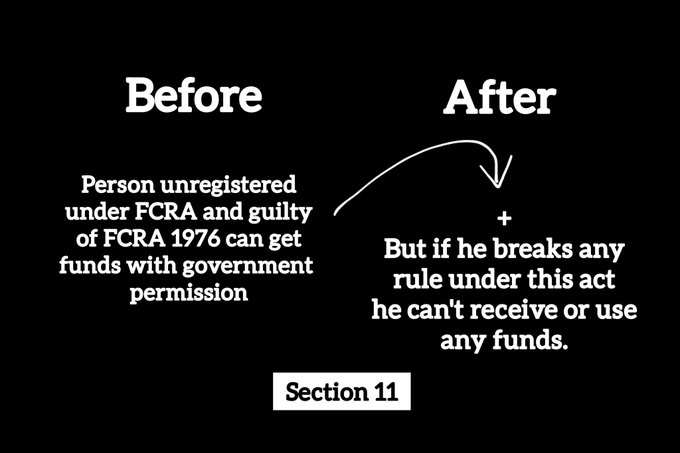 For FCRA registration Aadhar Cards or passports /OCI cards of all office bearers are compulsory.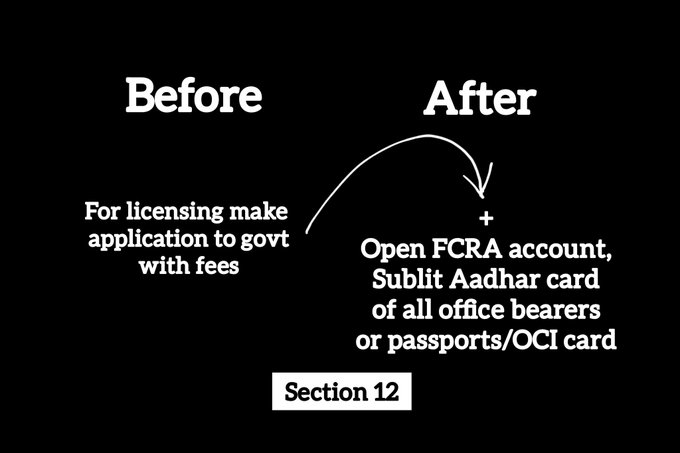 Suspension of license for 180 days or further such period.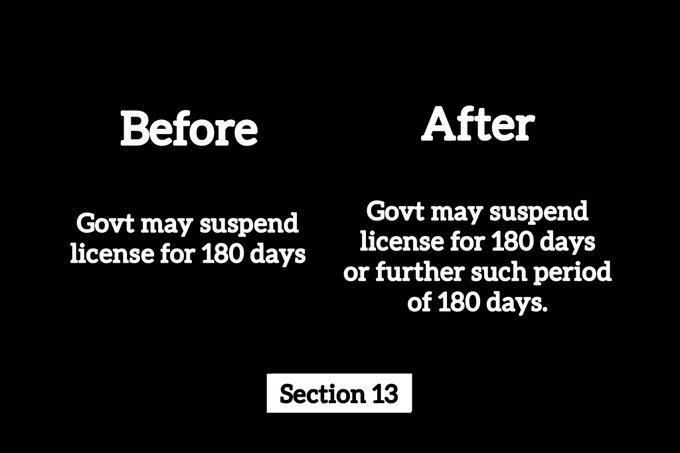 Surrender of license is also allowed.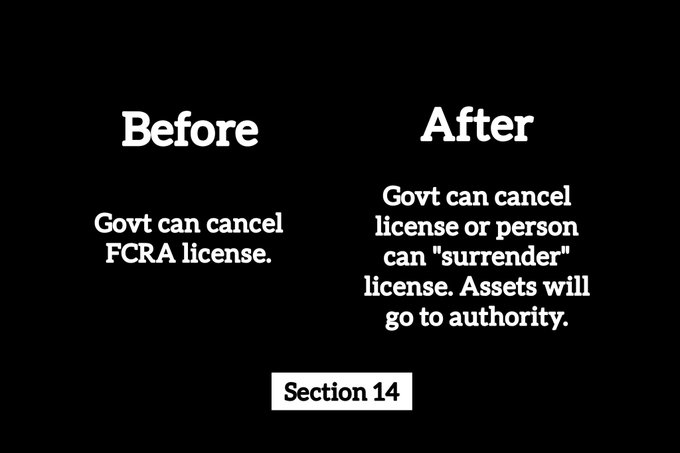 Inquiry before renewing license, if necessary.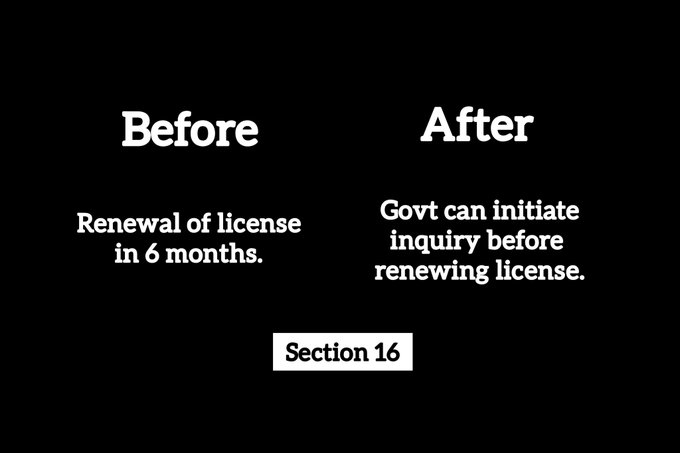 FCRA account in SBI New Delhi branch is compulsory. All the foreign funds will come to this account only. Govt can ask for any details from bank.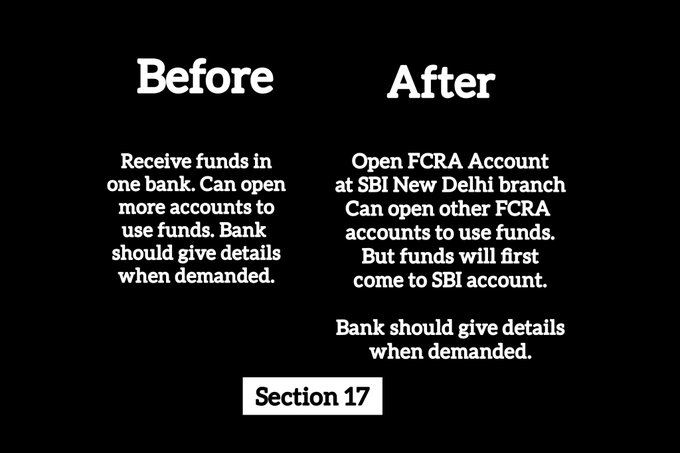 Author
Harsh Shah