Team "Cyber Hunt" have investigated and collected data against Peta India, the data that they have collected is much much more than one can think. Here is the first part of the facts & data that the Cyber Hunt have collected !

Please read the Chapter-I of the expose before you read this Chapter-II
LG in the past tried to berate India and Indians on celebrating clean and green Diwali, which basically translated to no crackers and more electronics for the Indian public. The stunning display of hypocrisy of the company might be surprising but there are multiple such companies and organizations which have acted on similar lines in the past.

PETA is one such company which has been hypocritical to such an extent that they look more amusing than concerned in their approach towards stopping atrocities on animals in India.
PETA, India is a non-governmental organization founded in India by Ingrid E Newkirk in 2000 along with two other foreigners. One of them was Mary Patricia Ward (DOB-18.4.1921) who was the other "active" director in the Board, signing the balance Sheets as an active Director till 2013, (when she was around 92 years of age).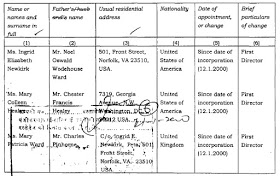 Fishy: Though various balance sheets of the newkirk Companies were signed by Mary Patricia Ward, forgery will be evident from merely looking at the signatures in the official documents pertaining to these years.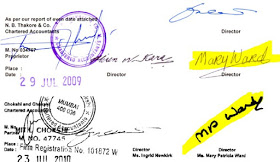 Ms.Mary Ward who was attesting those documents was either not capable or not existing or existed merely for the sake of records to be submitted to the Government departments and hence most of her signatures were forged. The present residential address of Ms.Mary Ward and well as Ms.Newkirk was not their residential address but the office address of PETA USA at Norfolk, VA. Widely varying signatures of Ms.Ward over various years is shown below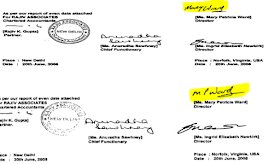 Though the various annual reports state that these foreign directors attended board meetings of these companies, it is most likely that these directors rarely visited India and meetings are mostly on paper. This will be apparent from the other foreign Director

Mary Colleen Healey who has been casual in affixing her signature to the Annual Accounts and Directors Reports.
With such a corporate background what was the true intention of Newkirk in setting up operations in India? It is interesting to know that PETA has offices in USA,Netherlands, France, Germany, UK and Australia, from where it manages to raise most of its funds. It has only letter pad offices in Brazil and China and limited operations in Philippines.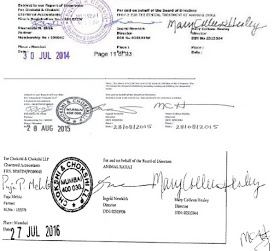 Indian operation of PETA is the main source of information and materials which areused to generate pity and raise funds globally. PETA projects and broadcasts Indian traditions, culture and practices as uncivilized, brutal, inhuman, retrograde and as the prevalent norms for a backward country which it is engaged in bringing about change by roping in movietars such as Sunny Leone and Vidya Balan as Ambassadors and hiring top bracket lawyers to fight court cases.

The so called charitable operations of PETA India for claiming income-tax exemption consists of spending crores of rupees on allegedly creating awareness.
First we will find few answers about @peta and @PetaIndia
As per @PetaIndia  @peta & @PetaIndia are both different. Lets match records using few details.. and find out difference. Registered Address Of @peta and address used while registering domain name matching.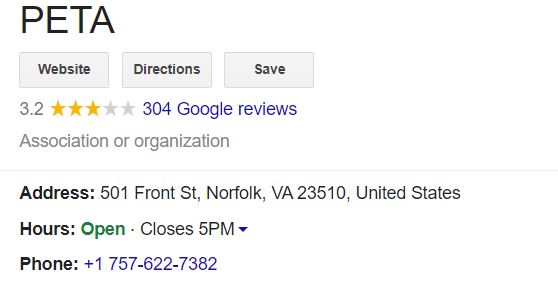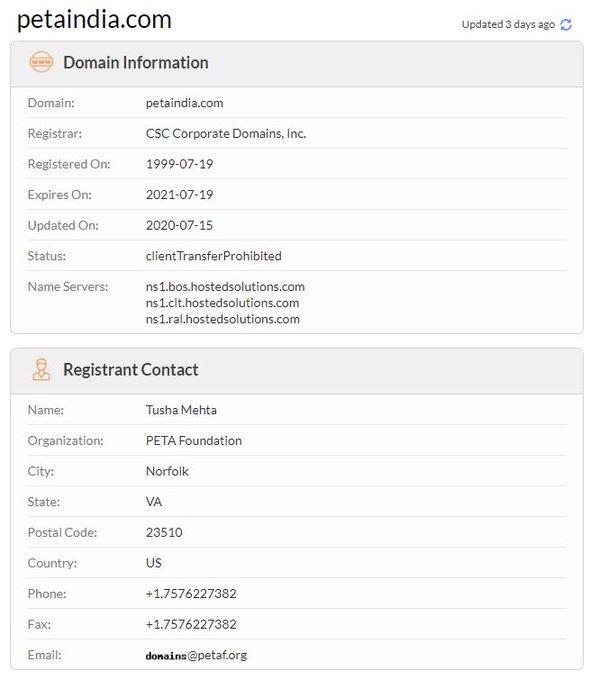 If @peta and @PetaIndia are different organizations why @peta giving space to @PetaIndia on their website?? Logical question??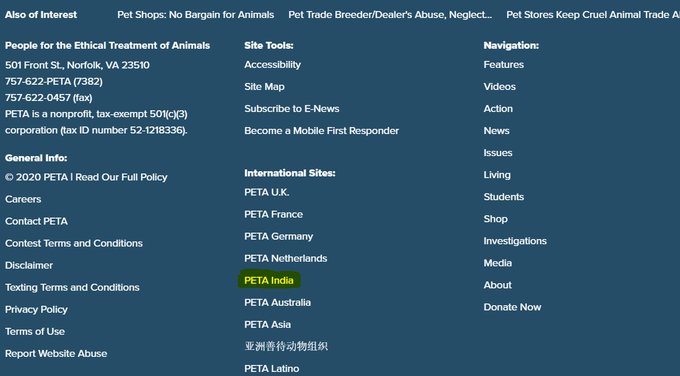 We have or might have heard about Jhatka and Halal Certification, Lab Certified but now @peta also jumped in providing certification.. what?? How?? Why they need to do that??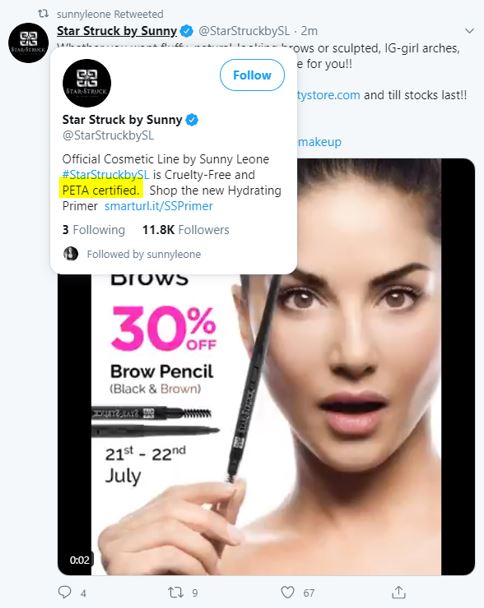 Hypocrisy ?? well when you or I say that we are animal activists means in company we will not Hire people who use non veg. ideally none should non-vegetarian, but in PeTA read it by yourself .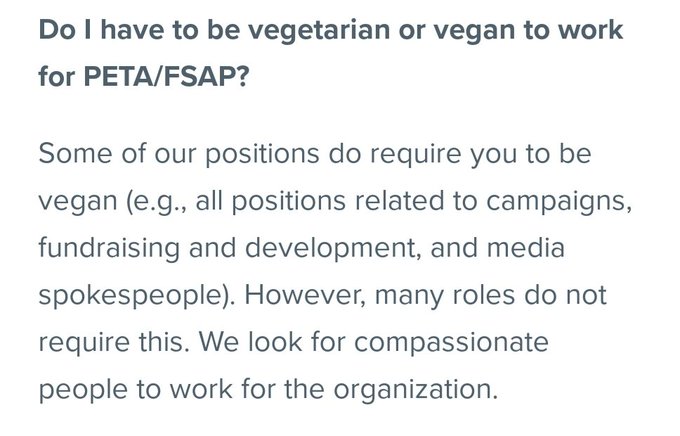 𝙏𝙝𝙚 𝙣𝙖𝙠𝙚𝙙 𝙝𝙮𝙥𝙤𝙘𝙧𝙞𝙨𝙮 𝙤𝙛 𝙞𝙣𝙩𝙚𝙧𝙣𝙖𝙩𝙞𝙤𝙣𝙖𝙡 𝙘𝙤𝙣𝙜𝙡𝙤𝙢𝙚𝙧𝙖𝙩𝙚𝙨
On the occasion of Krishna Janamashtami, which is a widely celebrated festival in India, PETA India appealed 2 the people 2 use 'vegan ghee' in place of the ghee made from cow's milk.
According to PETA, cows are harmed while they are milked thereby pointing fingers at the centuries old practice of dairy farming.
On the other hand, PETA had maintained a stoic silence during festivals of the minorities in India such as Eid or Christmas.
These festivals which are celebrated with large scale slaughter of animals of all kinds, including bovine animals, both legally and illegally, are yet to be commented on by PETA India.
It is shocking how PETA India considered milking of the cows a painful and atrocious activitybut has nothing to say against their slaughter. PETA and LG are not the only brands which become environmentally and ethically conscious only seasonally, lambaste the majority Hindu population of India.
It is as if these companies go into hibernation when Eid or Christmas arrives, celebrating the brutal cult practices followed by the Abrahamic religions. Not once, has PETA or LG raised its voice in a Middle-Eastern or European country on reasons to celebrate Bloodless Eid, or Christmas without cutting green trees, but advertisements and messages promoting waterless Holi and crackerless Diwali can be found freely and in abundance.
Hope you people got an idea how @peta @PetaIndia working in India.
To be continued in Chapter- III……

Author
Cyber Hunt
Disclaimer: The opinions/facts expressed within this article are the personal opinions/facts of the author