When a clueless man became the Prime Minister of India through nepotism". Read this to understand all the blunders committed by Rajiv in his tenure from 1984 to 1989.
1984 Anti-Sikh Riots
Perhaps biggest blot on Congress, where riot accused were rewarded with Lok Sabha tickets, Cabinet ranks and recently one of them was made a CM. Rajiv Gandhi made a foolish statement saying "when a big tree falls, the ground shakes" Indira Gandhi digged her own grave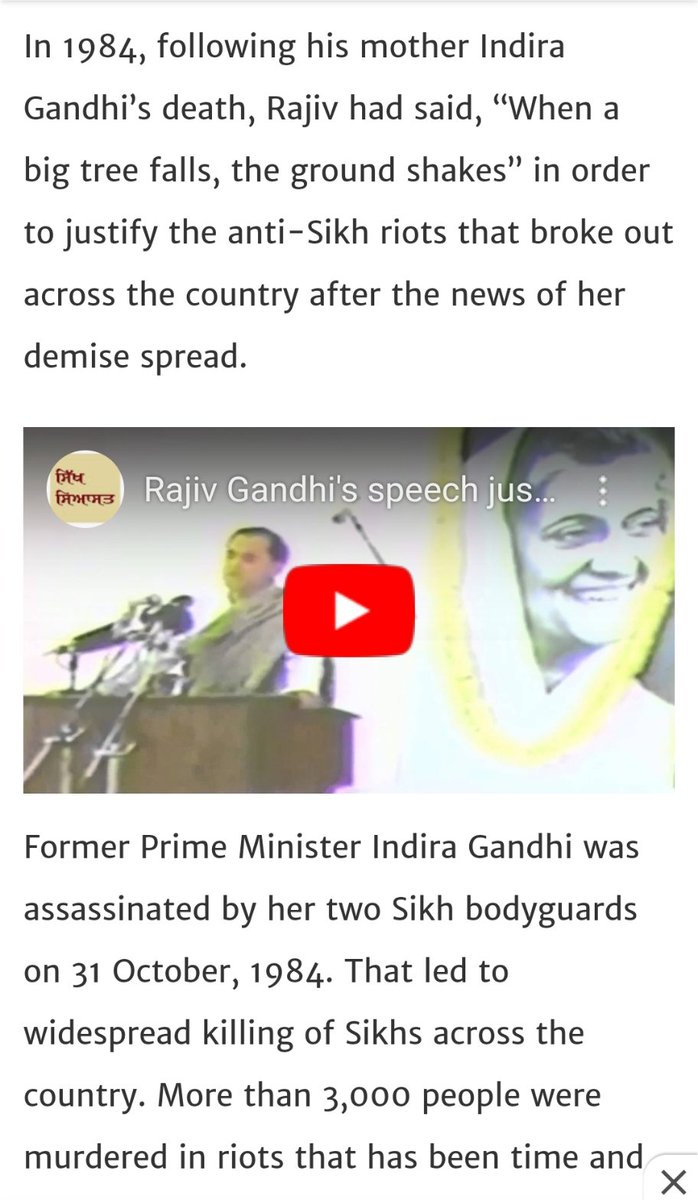 Khalistan activities got intensified in different parts of India & it also triggered activities abroad. Air India flight from Canada to India was blown up mid air, killing 329 people. Extremist activities continued till mid 90's. Today same Congress is preaching about peace & harmony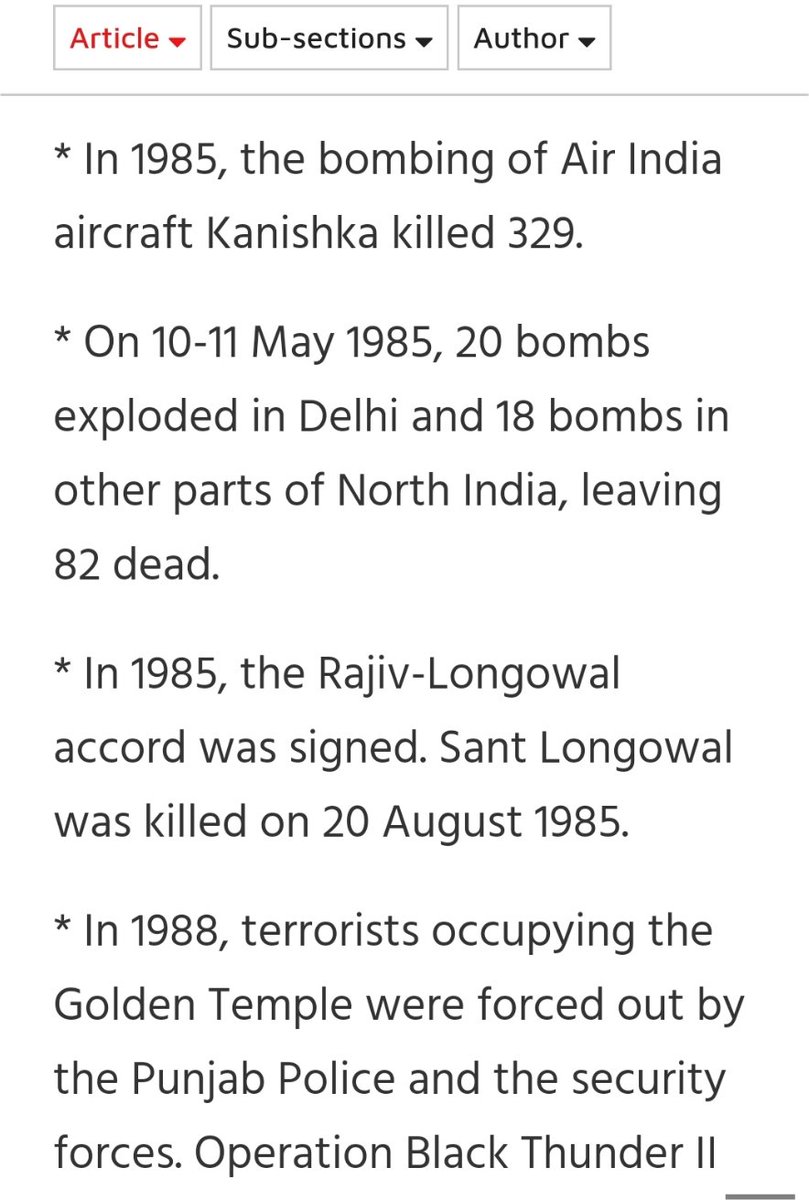 1984 Bhopal Gas Tragedy
Till date Bhopal Gas victims never got justice from the man made blunder. Firstly, Rajiv Gandhi denied help from Italians who were well equipped to handle aftermath. Secondly, he traded Mohammed Yunus, an Indira loyalist from US jail for Warren Anderson.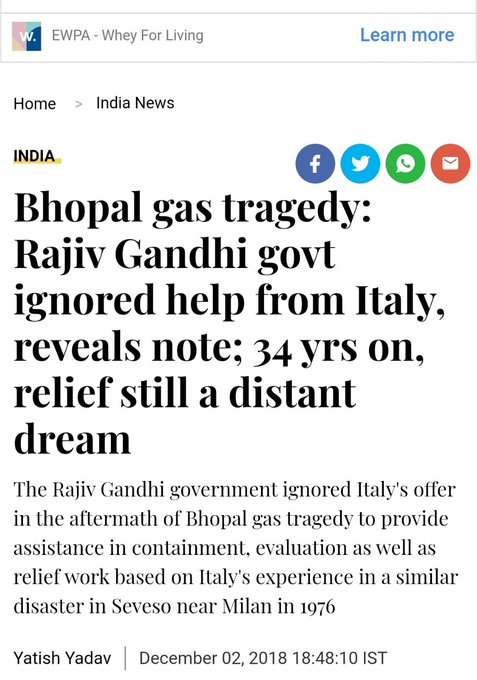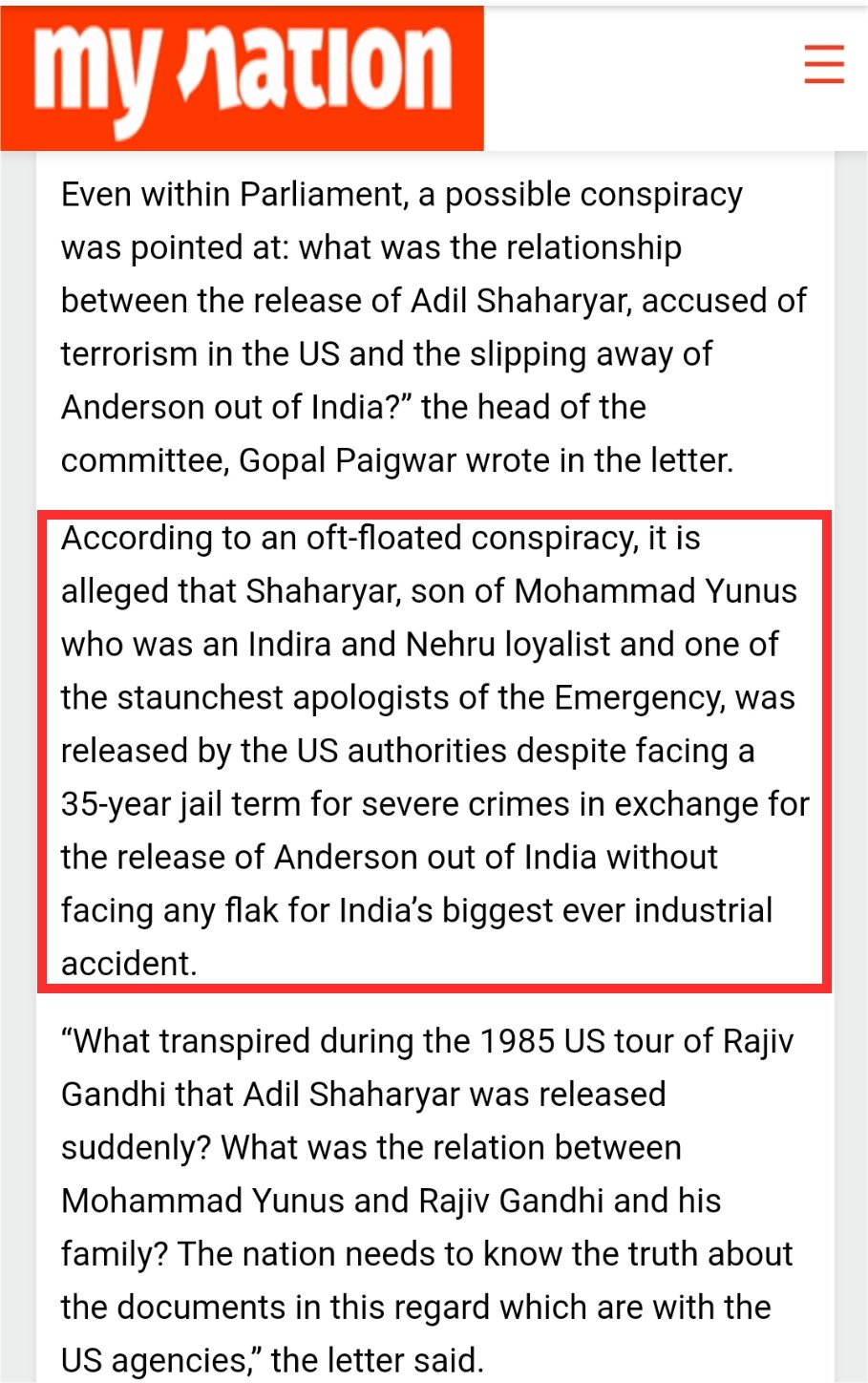 1985
When Rajiv went to US, he not only traded Warren Anderson but also he met all economist from US to make an ambitious plan for Liberalisation wid his 2 young economic advisors Manmohan Singh & Montek Singh Ahluwalia. Much similar to Rahul flirting with RRR & Arvind Subramanian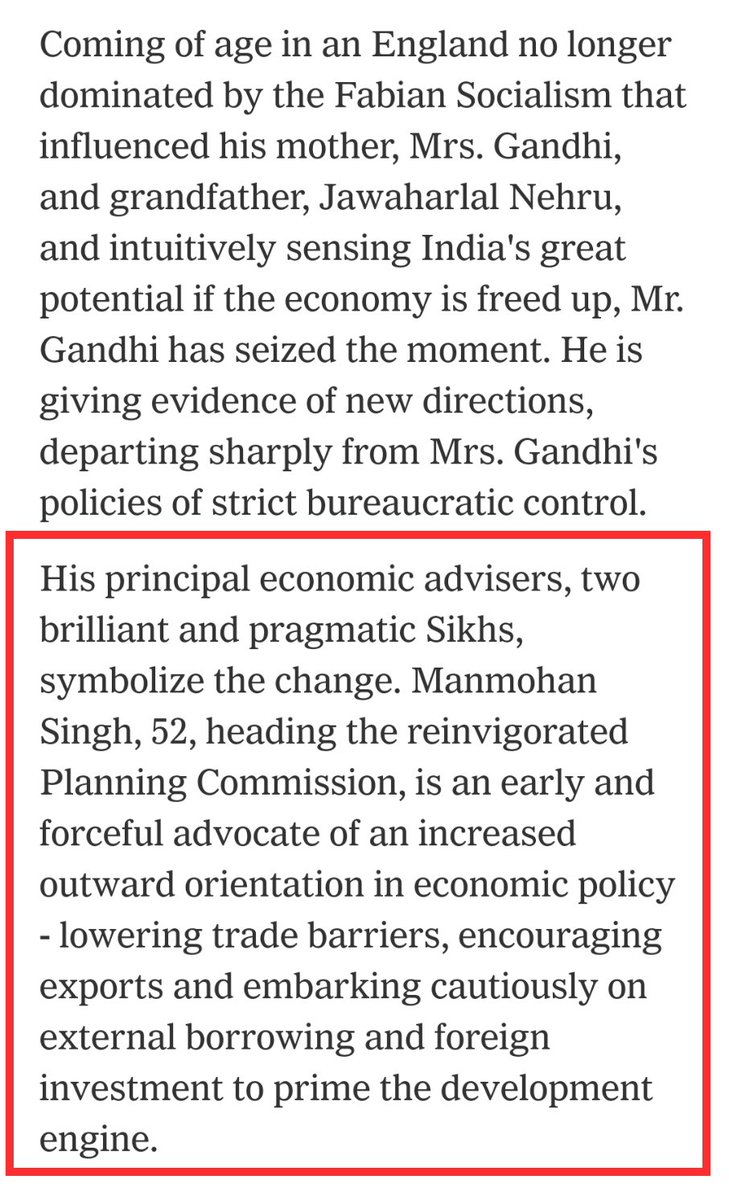 Now the fancy economic policies which look fancy from outside, led to a total economic collapse by 1989. Growth rate was planned for 5%, exceeded to 6% p.a but fiscal deficit was 7% of GDP which led to total collapse by 1991. Yes, Manmohan was equally responsible along with Rajiv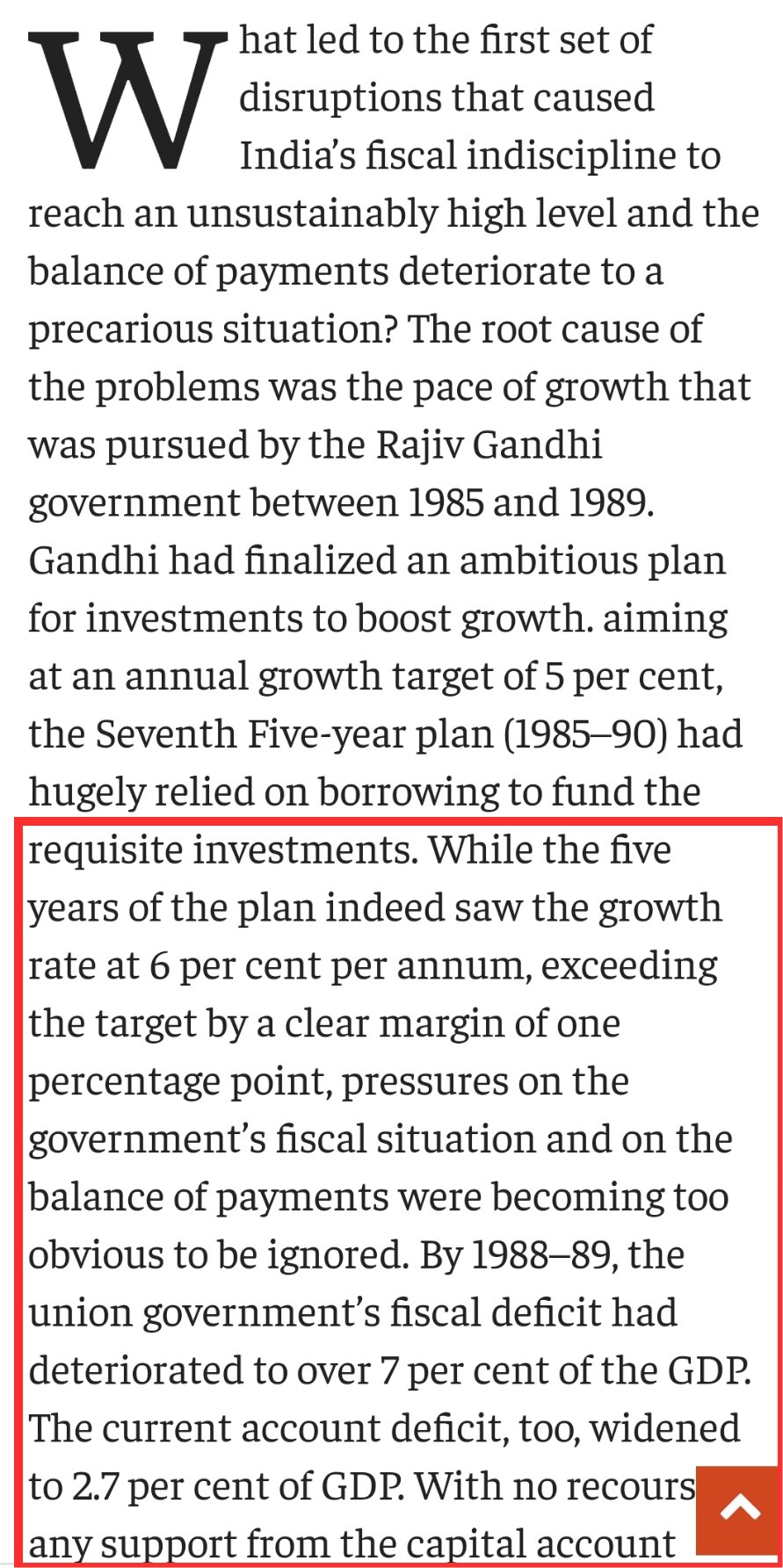 1985 cluless prime minister said out of 1 rupee spent by govt only 15 paise reach on ground. So he accepted that there was 85% corruption & corruption is an Hallmark of Congress leadership, he made no efforts to curb corruption which played big part in collapse of Indian economy
1985 a divorced Muslim lady named Shah Bano won a case against her husband where Supreme Court said in verdict that she will receive Rs. 125/month as alimony. Rajiv was under huge pressure from ministers and his minority vote bank, made constitutional amendment to overturn SC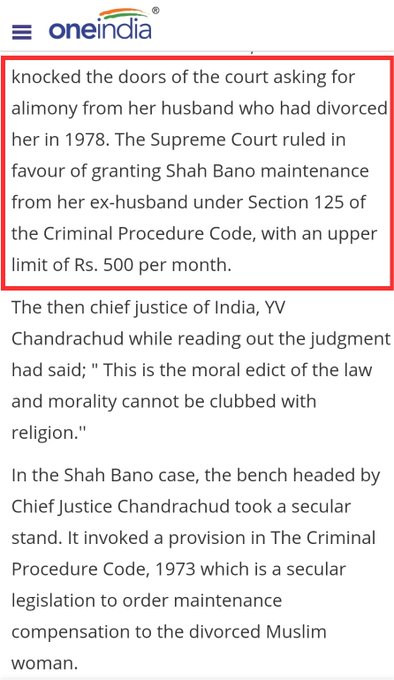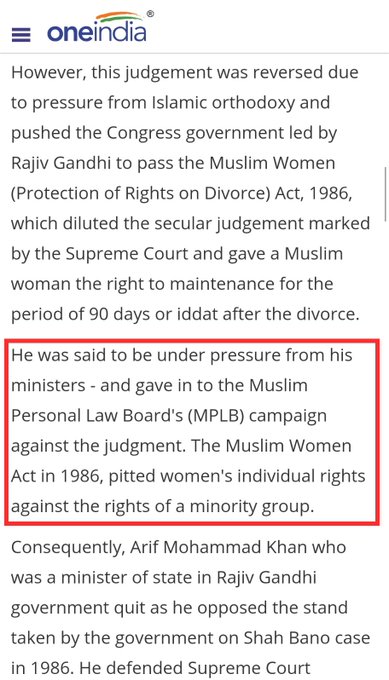 Now after a shameful act of minority appeasement Rajiv Gandhi was faced wrath of Hindus who found Rajiv hugely biased. Now, clueless man tried monkey balancing by doing a Shilanyas at Ram Janmabhoomi in Ayodhya. He had no love for Hindus, but he just wanted to neutralise anger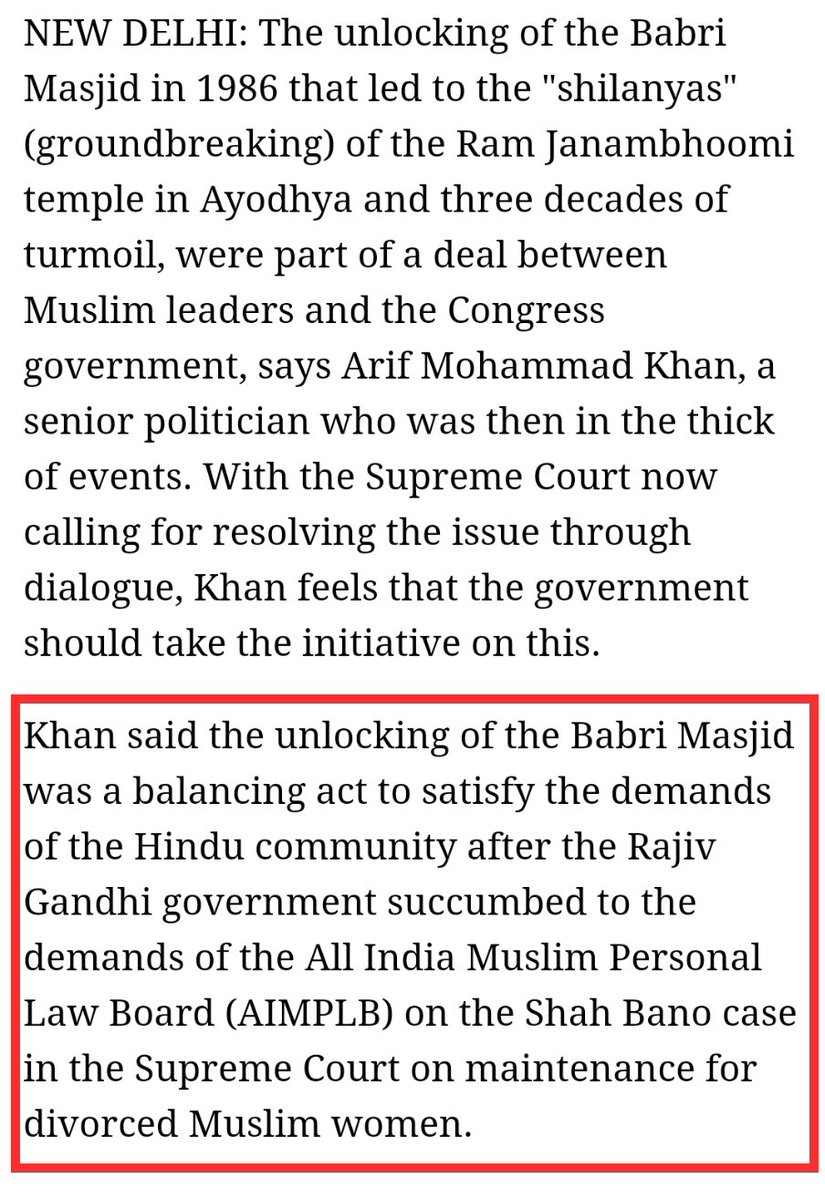 Now, it seems like Rajiv could easily succumb to pressure from religious organisations. Rajiv should have taken Muslims in confidence but he didn't, so by 87 they started vιοIence in diff parts of country which led to Hashimpura rιοts in 1987. Situation went out of his control.
1987 Bengal elections
Rajiv jumped as star campaigner in Bengal against CPI(M). He made 2 promises 10 lakhs jobs in Bengal & rice for Rs.2/kg. This backfired as CPM was successful in exposing his fake promises. Today, Team Rahul is following exactly same model to fool voters.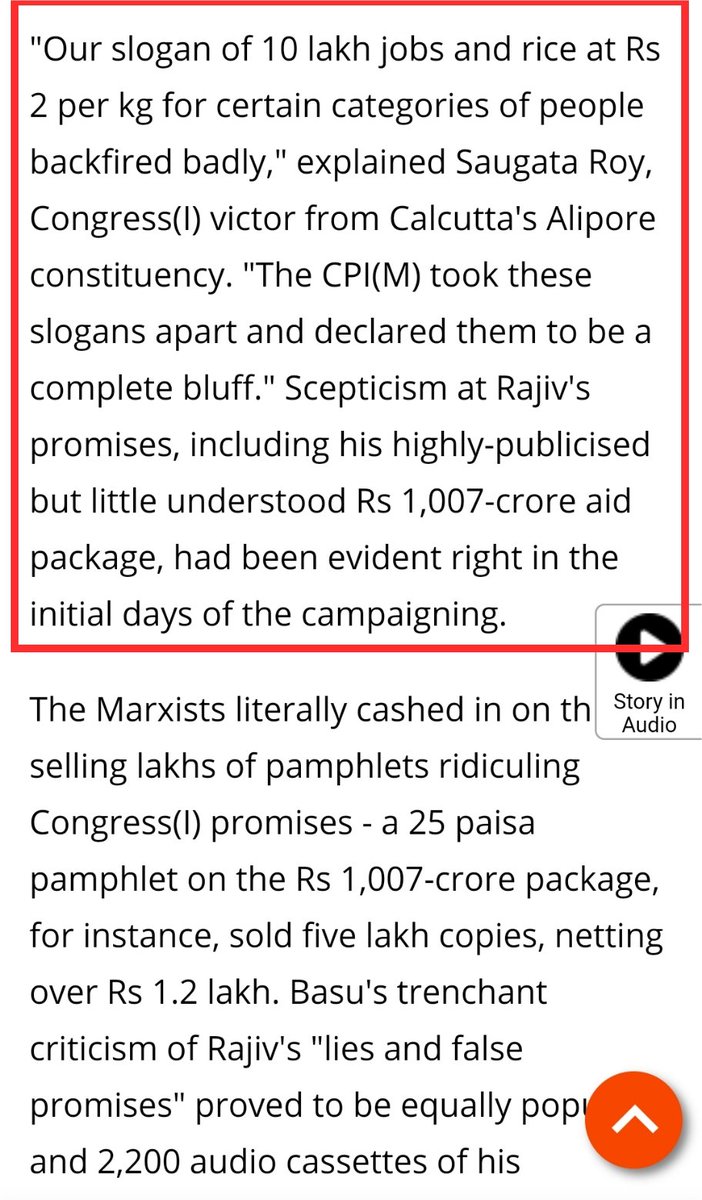 1987 Bofors Scandal
This scandal exposed Rajiv & eventually led to his electoral loss of 1989. This campaign was alarm bell for Indians to identify Congress as epitome of corruption. Many such defence scandal also took place in UPA 1 & UPA2 era, led to weakening of defence Infra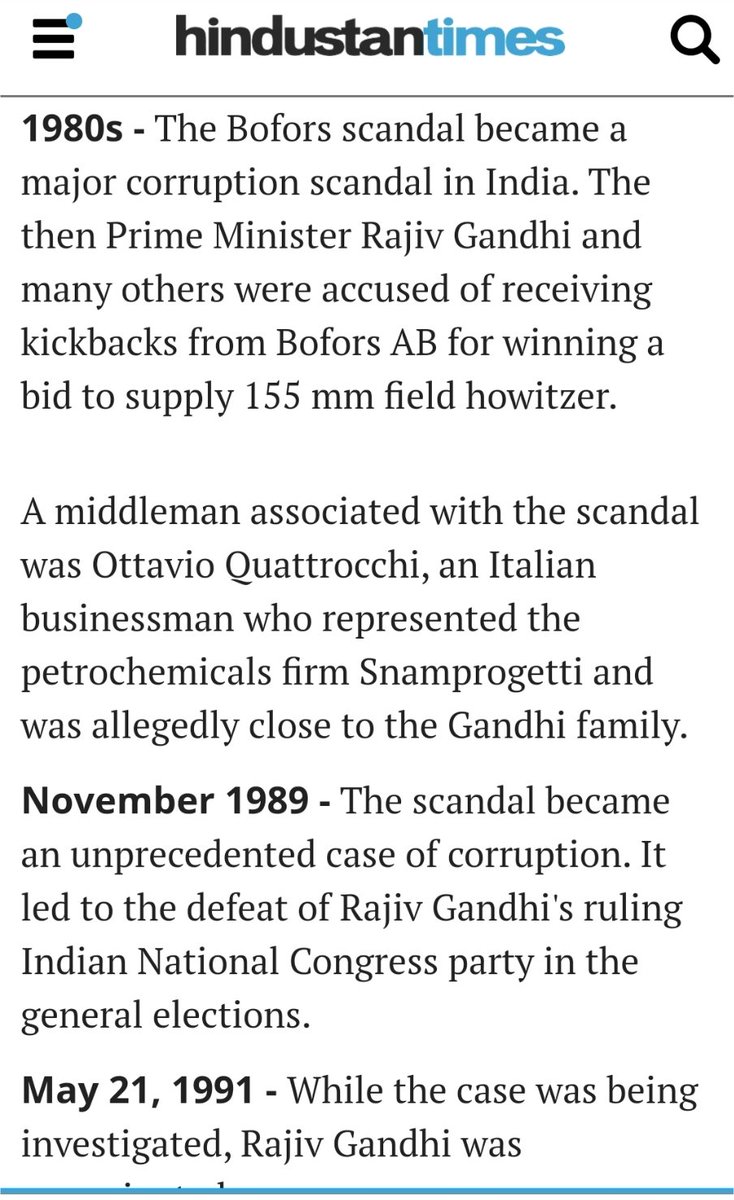 Rajiv Gandhi's close friend Subramanian Swamy is the only one person who is still defending Rajiv Gandhi in 2020 for Bofors scandal. When Congres & Gandhi's are not defending Rajiv, our Jay is religiously standing his ground firm for the sake of his Veeru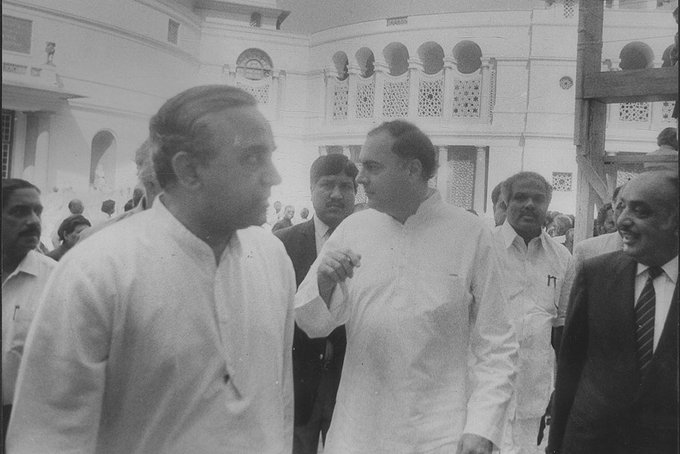 1989 Bhagalpur riots
Congress and Rajiv Gandhi were directly held responsible for the polarisation in Bhagalpur, Bihar which led to huge communal riots. This riots had wiped out Congress in Bihar & they could never recover form this loss. Rajiv brought the high command culture.
1987 IPKF to Sri Lanka
Former External Affairs Minister accused that Rajiv Gandhi was ill advised & he signed peace accord & sent IPKF to Sri Lanka without informing the cabinet. This blunder escalated to another dimension that it eventually led to his assassination in 1991.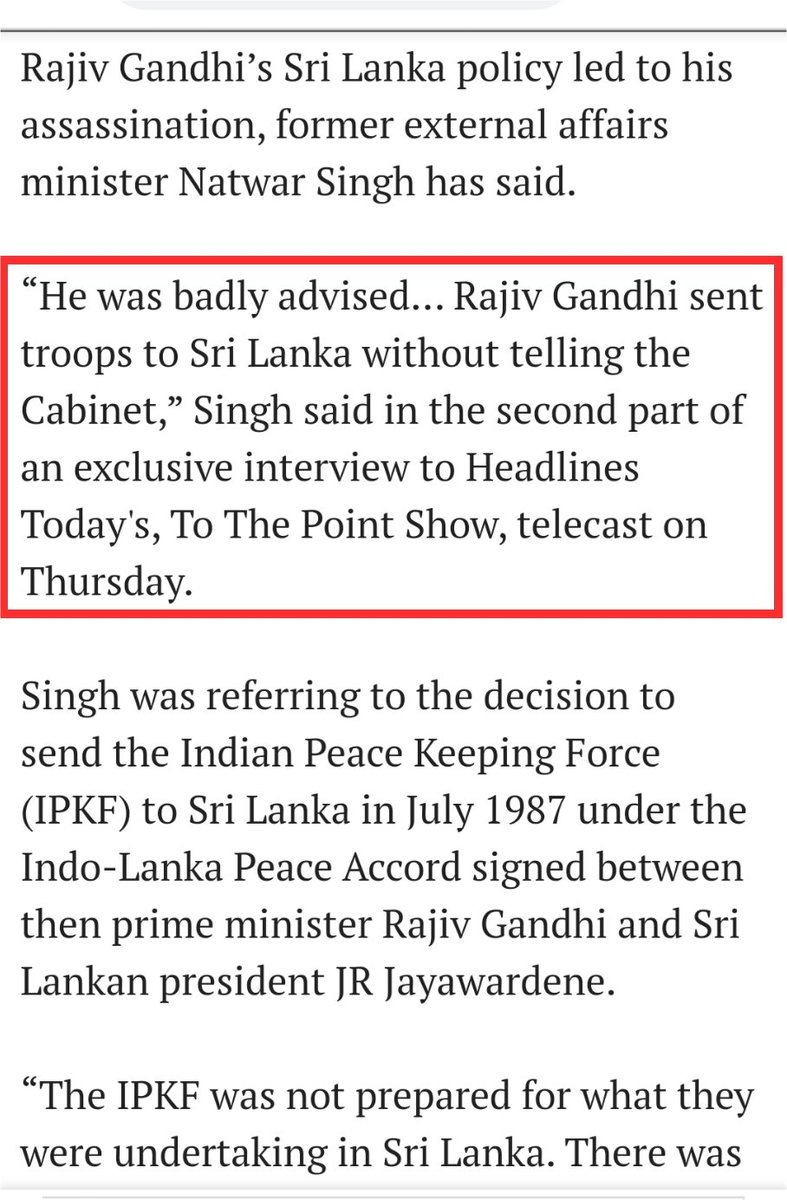 So all in all Rajiv did one after another blunder in his decision making which damaged India in many ways. He mismanaged the economy & his economic advisor Manmohan Singh should be equally blamed. His decisions started communal rιοts in India. He lost chance with historic mandate
Well Rahul Gandhi is no different, equally if not more clueless, knows nothing about economy, defense nor has the maturity to handle communal harmony. His advisors are also like Rajiv's who are fancy from outside. Fooling by fake job promises & left media today using similar narratives from Rajiv era
Author
Aparajit, SM activist
Disclaimer: The opinions/facts expressed within this article are the personal opinions/facts of the author.
Pics: screen grabs from various news portals